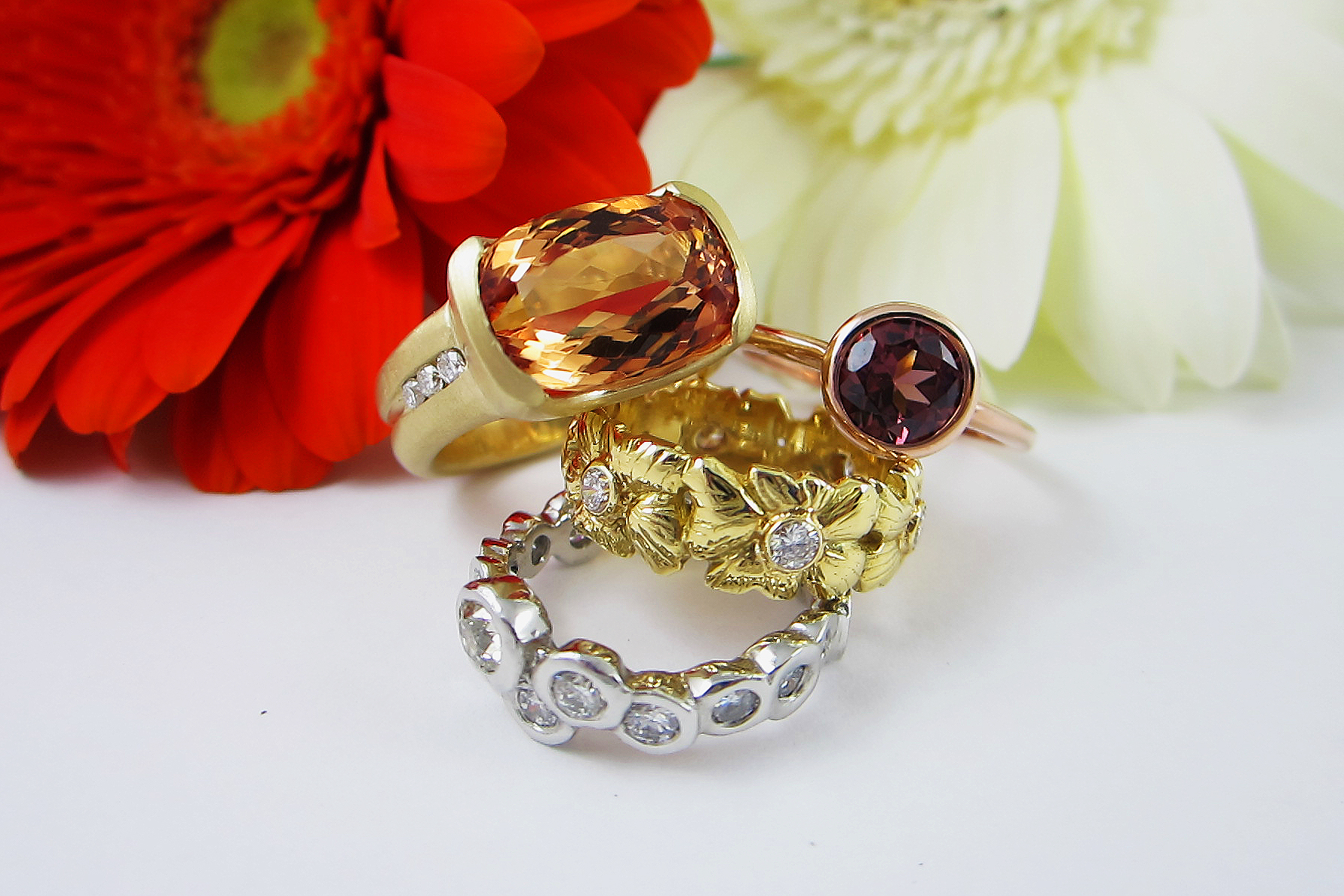 Come to Joel Bagnal Goldsmiths & Jewelers to collaborate on your next custom piece of jewelry! We can start from scratch or we can incorporate your estate gemstones and diamonds for a new bespoke ring or pendant. We will work with you one-on-one to find the perfect combination of your vision and strength to last the test of time.
We source the highest quality of diamonds and colored gem stones to fit your budget and design. You will be able to handpick your stones from a wide selection that we receive with your piece in mind. Depending on your design we will fabricate by hand, hand-carve a wax model for casting, or design through computer aided drawing (CAD).
Please allow for 4-6 weeks for custom design projects; per request we can sometimes accommodate shorter deadlines.